Building a team is the touchstone of any business worth doing. Our people are passionate about delivering innovation to support small business growth and economic development.  We are all life long learners, focused on execution, and committed to helping each other and our customers with continuous business and personal innovation.  Learn more about our each staff member here.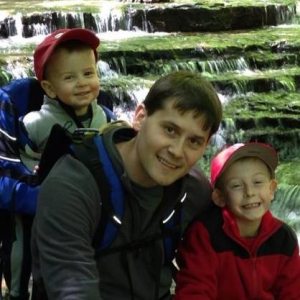 Devin Morgan
Founder & CEO
Devin is 3-Blazes small business innovator-in-chief.  He started 3-Blazes to spread the word about the power of entrepreneurship and the importance of innovation at every level of business.  His personal goal is to create a robust system for small business innovation that enables 3-Blazes to partner with business owners ready to grow their businesses through systematic innovation.  For more than 15 years, he has been guiding entrepreneurs, executives, and economic developers on the use of patents, trademarks, copyrights, and other intangible assets to define and protect value and drive business growth.  He is a technologist, patent attorney, and entrepreneur, who also has a passion for craft food & beverage and the importance of agriculture, production (especially beer), and culinary tourism to Upstate New York.  He serves as Board Chair of Otsego Now, the Otsego County IDA and CRC and co-founded LocalMotive Workshop to encourage sustainable grassroots entrepreneurship in the region.  When not innovating, he likes to read, play geeky games, travel, and get outside, often with his wife and two boys.  For a personal message from Devin click here.
Ethan Durham
Marketing & Customer Service Innovator
Henry Knauth
Innovator Emeritus
MORE COMING SOON!